Japanese/English Version: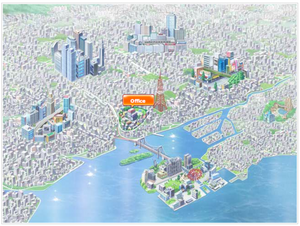 You will be playing in Toyko and there are 5 district in Toyko you can go to; ''The five districts are Akihabara, Shinjuku, Shibuya, Odaiba and Ikebukuro.
Districts
[
]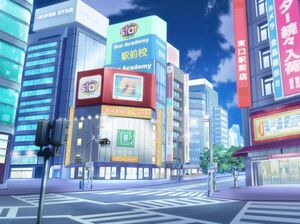 If you need to change your computer or buy electronics, go to Akihabara!

Dance Academy (Lesson) DJ Ken

Bookstore (Job) Hasegawa Yuki

Zoom Studio (Appearance) Sakamoto Ryuzi

Cafe (Date)

Ballroom (Special)

Shinjuku is famous for its business area and its entertainment places.
Speech Academy (Lesson) Yano Kazuteru

Bakery (Job) Sakamoto Ryunousuke

Gift Shop (Special) Karen & Suiren

Paradise Films (Appearance) Okamura Naoyuki

Movie Theater (Date)
Shibuya: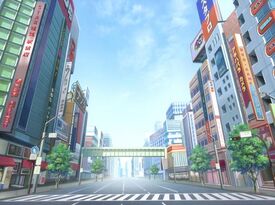 Shibuya is the busiest Tokyo's discrict and the favorite place of young people and night owls.

Act Academy (Lesson) Madamuo

Clothing Store (Job) Kurisu

Production WIN (Appearance) Kobayashi Liko
The Story (Appearance) Huziwara Seichiro

Amusement Park (Date)
Odaiba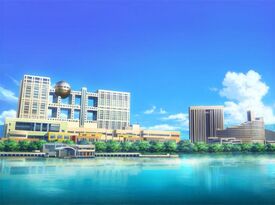 Odaiba is a big artificial island.
Pet Store (Job) Kobayashi Riku

House of Fortune (Special) Milika

Wing Ads (Appearance) Ono Tetsuo

Mountain (Date)

Swimming Pool (Date)
Ikebukuro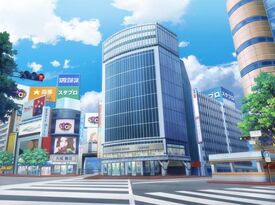 The biggest library in Japan is in Ikekuburo, you can also find in the area universities and shows.
Vocal Academy (Lesson) Hasegawa Yuri

Restaurant (Job) Otori Ryoka

Channel 8 (Appearance) Kato Eita

Restaurant (Date)

Green Park (Date)
Office
This is the place where you and all your Stars live at. From there, you can choose to switch Stars to manage from. You can also manage your appointments, replay events/scenarios or even view CGs as well.
Real Time Linking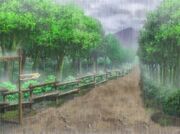 The time of the day and the weather conditions influence events.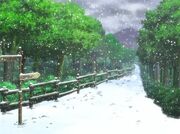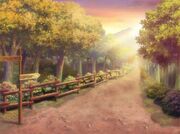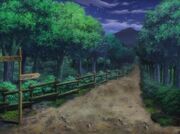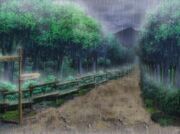 Korean Version:
You will be playing in Seoul and there are 5 district in Seoul you can go to. They are Kang Nam, Myeong Dong, Shin Chon, Kwan Ak and Young Deung Po.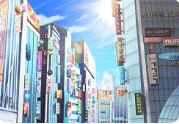 Kang Nam
One of the best modern-cities in Seoul, there's a forest of business buildings.
Acting and Memorization [Lesson] Soo-Hyun, Han
Clothing Store [Job] Chris
WIN Production [Casting] Yoo Jin, Lee
The Story [Casting] Eun-Heon, Yoon
Amusement Park [Dating]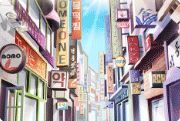 Myeong Dong
Theaters and restaurants, gift shops and old buildings blend in together with tradition and present days. You can always find lovers and tourists in here.
Speaking Skills and Sensitivity [Lesson] Kyeong-Wook, Chae
Bakery [Job] Seung-Ho, Choi
Gift Shop [Special] Soo-Ryeon and Hwa-Ryeon
Heaven Films [Casting] HS
Theater [Dating]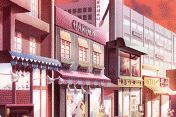 Shin Chon
With beautiful cafe hiding in some places and little shops, there are diverse of artists and people enjoying youth of today in this street of Shin Chon.
Dancing [Lesson] Kin
Book store [Job] Se-Hyun, Park
Pi-Pi [Casting] In-Ho, Choi
Cafe [Dating]
Competition [Special]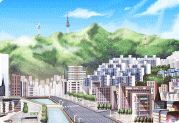 Kwan Ak
A place where you can take a rest from complicated city of Seoul. There are mother nature, houses, colleges and more which is just a resting place for life and education.
Pet Shop [Job] Jeung-Woo, Lee
Occult [Special] Serrah
Wings AD [Casting] Hyeok-Jun, Kwon
Mountains [Dating]
Swimming Pool [Dating]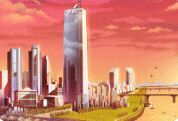 Young Deung Po
So-called to be 'the Pearl of Seoul,' this place is famous for stations of casting and parks. Young Deung Po is also loved by lots of young lovers for their dating course.
Vocal [Lesson] Maria Park
Restaurant [Job] Jee-Yeon, Min
KMS Station [Casting] Deok-Soo, Oh
Restaurant [Dating]
Park [Dating]